Let's grow and prosper together
Created in 2005, flibco.com specialises in passenger transport for Europe's airports and helps empower mobility service providers to continually enhance all aspects of their fleet performance. Thanks to its history and savoir-faire, flibco.com strives to optimise its data management solutions using an innovative Big Data approach. With over 10 years of experience in airport transport services, and relying heavily on the expertise of major bus companies including the Sales-Lentz Group, the company has become the partner of choice for airports and transport providers. 
At flibco.com, we focus on state-of-the-art solutions for our transportation partners and suppliers. We engineer, develop and equip our partners with constantly improving software that facilitates their daily business.
We are always looking for new partners with whom we can join forces in order to offer efficient transport combinations to meet passenger needs.
Why collaborate with us?
Flibco.com is actively leveraging the Big Data approach to constantly improve customer satisfaction by dynamically enhancing the booking process, identifying new opportunities and service areas as well as increasing its level of service by, among others, analysing flight data and developing the most suitable timetables.
We design flexible services: In December 2019, we created a one-of-a-kind service called Door2Gate (D2G). It is designed and engineered to optimise our customers' experience, while grouping and pooling different bookings in a single trip, picking up clients from home, work or a hotel and delivering them to the airport and vice-versa. The service is live and operated by low-capacity vans, transporting up to 6 passengers during a single shared or private trip. 
We understand the needs of airports and the fact that a timetable must be flexible so that our bus arrivals match flight departures and vice versa. Our expertise in data management enables us to offer this type of service.
We enhance user experience: flibco.com has become an asset for European cities by optimising airport mobility solutions and helping them to improve the solutions available for their inhabitants. We help bus companies and local airports grow their business by meeting transport needs, optimising passenger flow and creating jobs. 
We make you more accessible and increase your catchment area.
We work with a wide range of partners, such as transport companies and airports.
We strive to create long-term partnerships with reliable partners based on respect and mutual performance.
We tailor the service to suit your needs. Depending on the type of partnership, we offer benefits such as fair market payment terms and business intelligence interfaces, as well as software solutions for the airport mobility industry: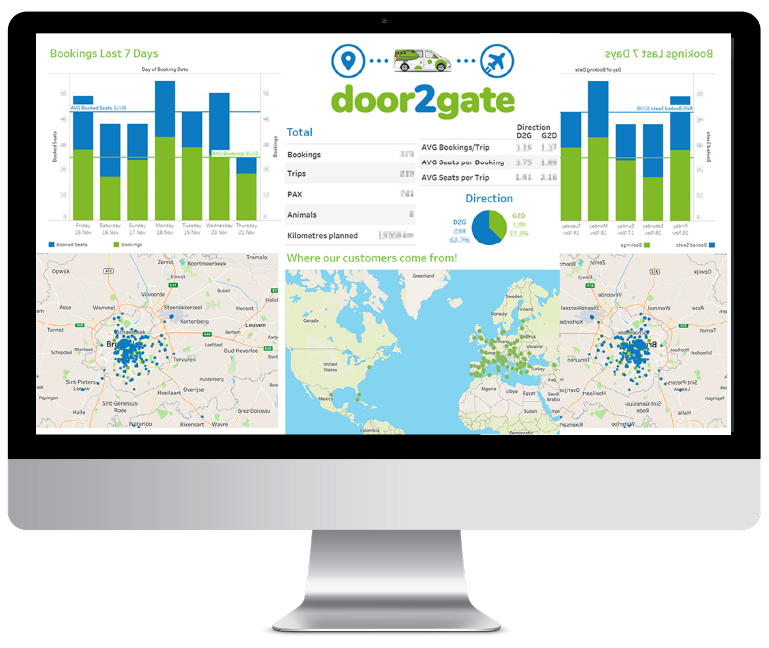 Business Intelligence Tool
This tool is connected to our Micro-Service Architecture-based backend to facilitate support, maintainability and expansion. Moreover, we collect and analyse data in order to obtain a better overview of activities, enabling us to take decisions that are based on facts and not assumptions. You will have access to various reports, which are compiled using the information that customers provide us with when booking online. Thanks to the BI tool, you will be able to better evaluate your market with real-time data. You will also be able to absorb the effects of certain actions, such as the impact of a fare increase on sales (number of abandonments).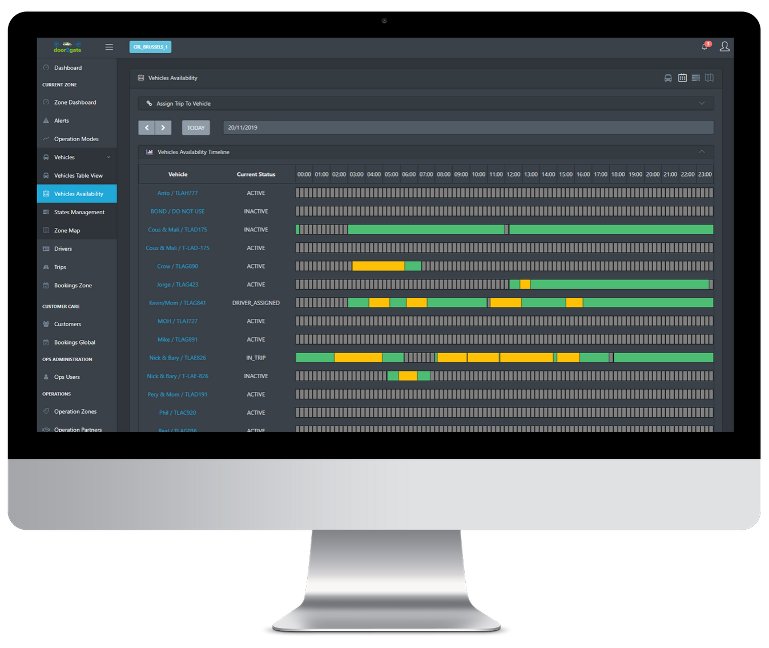 You will benefit from schedule optimisation. This will enable you to make fewer trips while maximising the profitability of your service.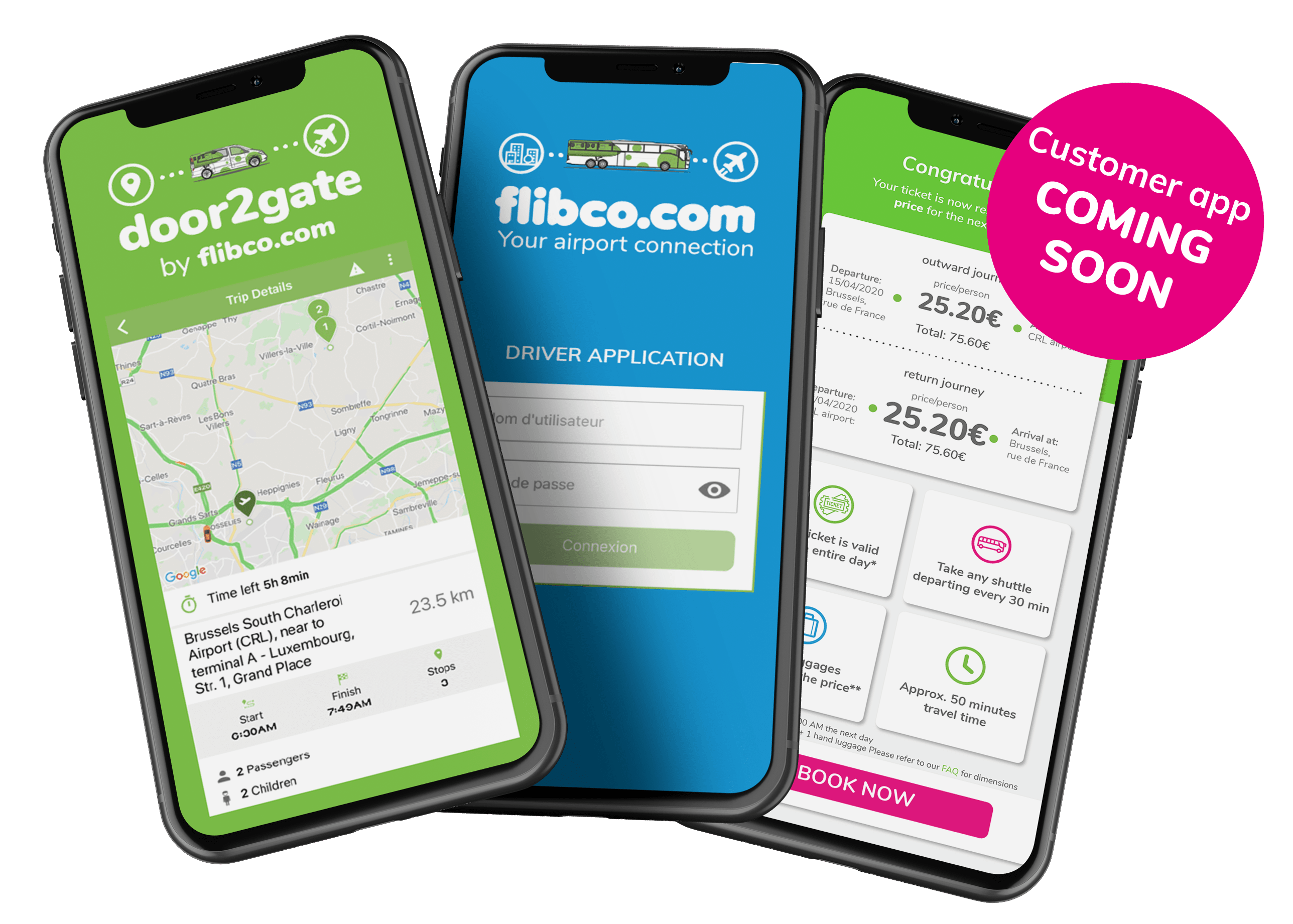 Our iOS and Android driver apps provide your drivers with journey details and turn-by-turn navigation. They also enable you to sell tickets on the spot via a smartphone and validate the tickets previously sold via the flibco.com sales network. The apps also allow the driver to check how many seats are still available, print out passenger lists or free up seats.
We are also designing a customer booking app, available soon.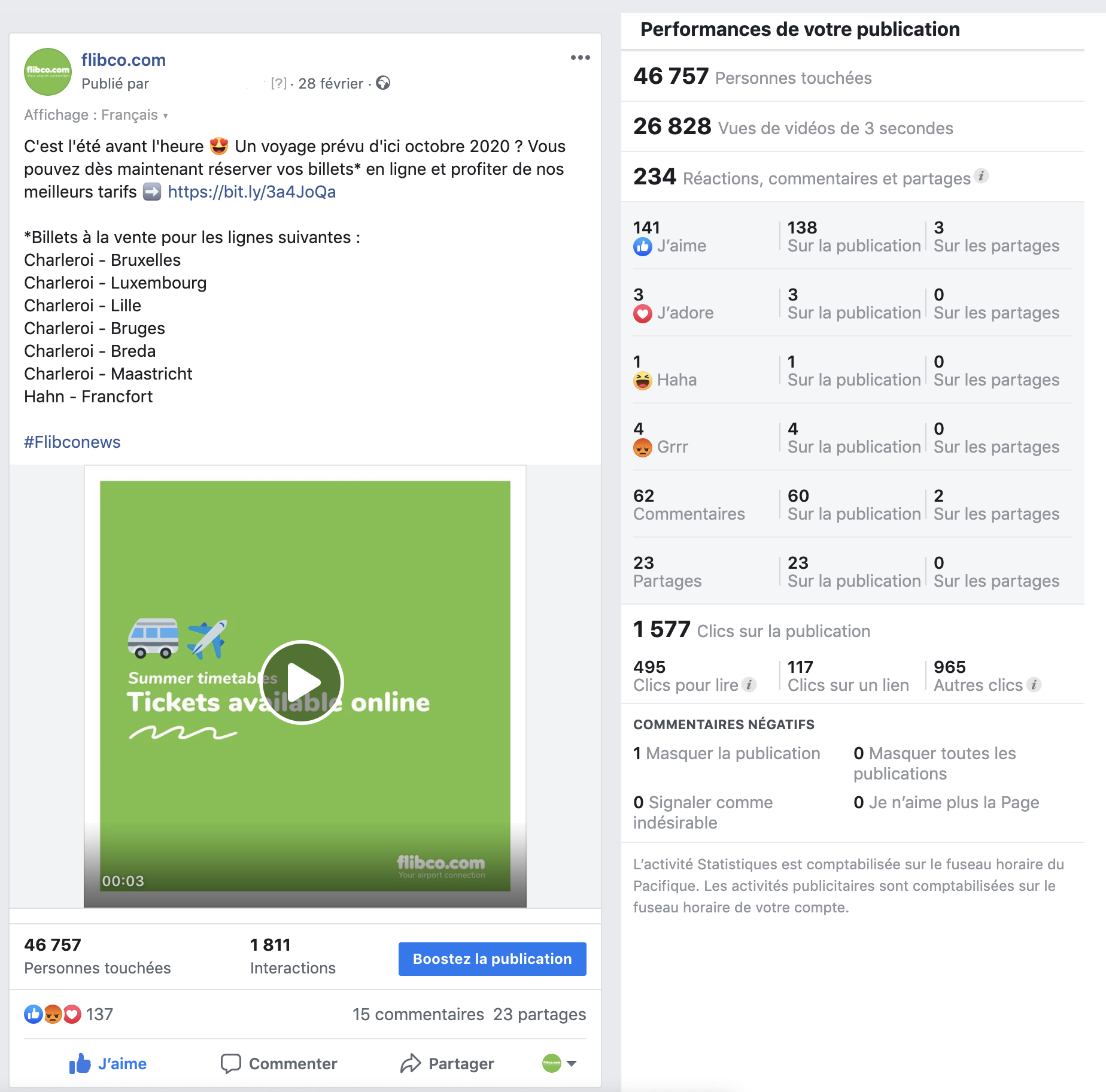 Communication & advertising
We will carry out various marketing activities to promote your services with us: press releases, newsletters, digital and social media campaigns, as well as increased visibility (building our brand awareness, generating traffic to our website, etc.).
What we look for in partners
We support different types of business:
SMEs and big businesses

Fleet owners

Passenger transport operators

Airports

Airlines
With these values:
Modern, environmentally-friendly vehicles

Friendly, responsible and highly trained drivers

Reliable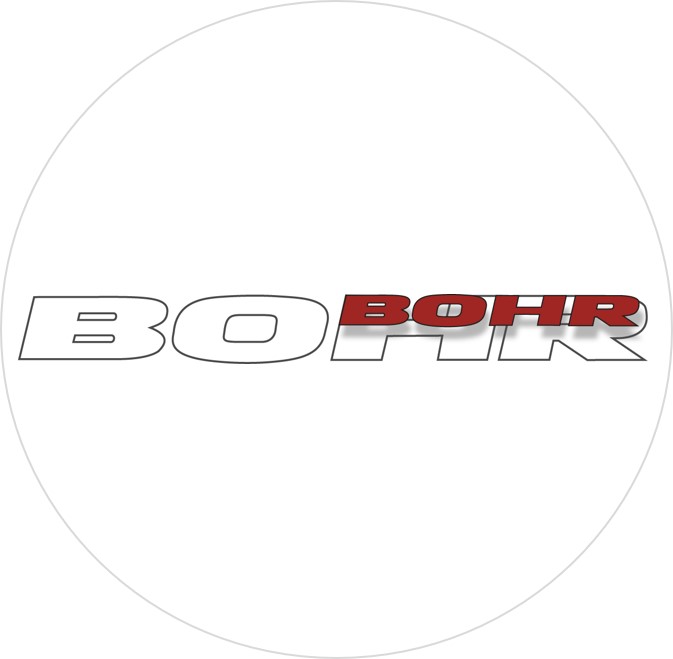 What our partners say about us
Timo Bohr - Managing Director BOHR Omnibus GmbH
"Since April 2014, we have been working with flibco.com on airport shuttle services between Luxembourg and Frankfurt/Main. We previously operated the scheduled service between Hahn and Frankfurt independently. Together with flibco.com, an operator app was developed, which has made time recording and ticket sales easy and has taken work off our drivers as well as our colleagues in the accounting department.
Since we base our joint timetable on the flight schedules of the airports we serve, we face a new challenge every time we change. Here, too, flibco.com has proven to be a strong and reliable partner who does not leave us out in the cold and stands by us with suggestions to develop a suitable concept.
We look forward to further cooperation and are excited to see what new projects the future holds for the flibco and BOHR team."