Temporary change of Lille Flanders Bus Stop- from 01 to 03 of September 2023.
10 August 2023
From the 1st to the 3rd of September 2023, the bus stop for the line of Lille-to-Lille Airport will be temporarily relocated. The temporary bus stop at Lille Flanders will be located at the corner of Rue des Cannonniers and Rue du vieux Faubourg (located at 130m or 2-minute walk from the usual stop).
You can view the directions to get there below or you can also open the map directions here.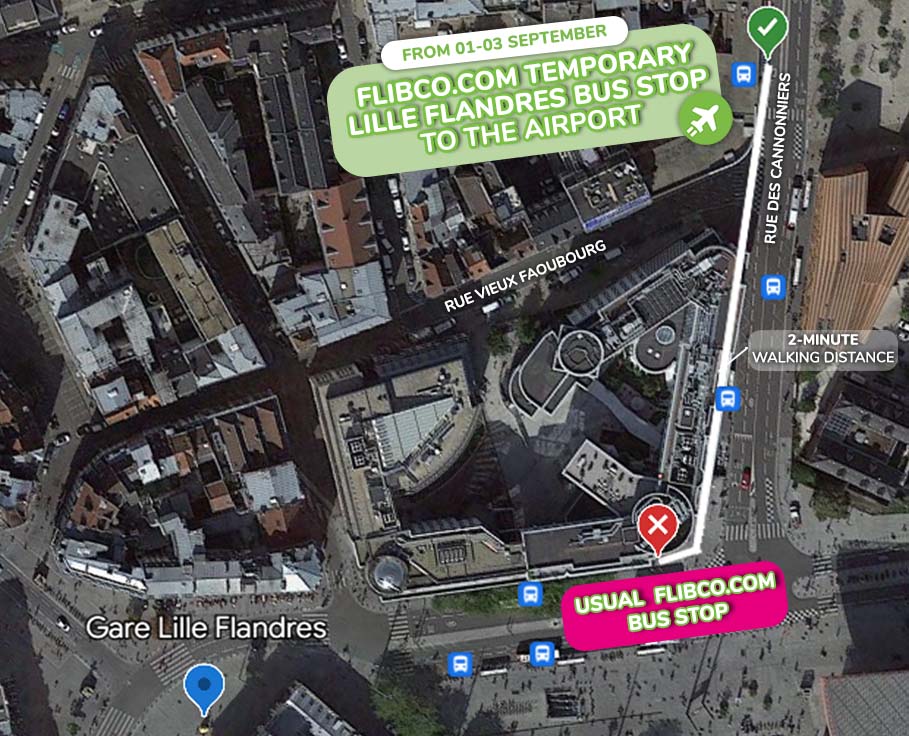 We apologize in advance for the inconvenience caused.